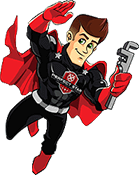 Every month Perfect Star partners with a local charity to improve our shared
community. But this month hits even closer to home for us. On December 7, 2019, 22 year-old Mauni Pahulu, a shining member of the Perfect Star team tragically lost his life in a car accident. For every tune-up performed in January 2020 we will donate $10, PLUS $100 for every system sold & installed in January 2020, to Mauni's family: his wife Lote & 1-year-old daughter Susana.
To Learn more about how Perfect Star Gives Back all year round Click HERE.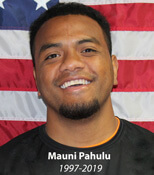 Perfect Star Heating and Air Conditioning
"We Keep You In Your Comfort Zone!"
With over 30-years of experience, Perfect Star provides the East Bay Area, including Alameda and Contra Costa Counties, with unmatched HVAC services. We feel it's our duty to be friendly, honest, and knowledgeable, putting your comfort first. We're proud to be a locally owned and operated family business, as well as a Lennox, Goodman, and American Standard authorized dealer.
No matter the home or the budget, we offer Furnace / Heating and Air Conditioning installation, repair, and maintenance, as well as Ductwork and Indoor Air Quality services. If you are simply looking for a tune-up to get your current heating or cooling system back to factory standards or looking to increase the energy efficiency and comfort of your home, we're here for you.
Perfect Star Heating and Air Conditioning is Diamond Certified and the proud recipients of the "Best of Brentwood 2017" Bronze Medal Award and the 2018 & 2017 "People Love Us On Yelp" Award.