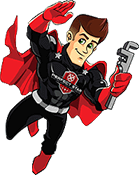 Having your heater or air
conditioner break down can be tough, but life can get a lot tougher for some folks. That's why Perfect Star Gives Back! 
 As a locally owned and operated family business we believe that being of service to our community is our duty and privilege all year round.
From providing and installing a home that cares for medically fragile and autistic children with a new Air Conditioner, at no cost to them through Lennox's "Feel The Love" program, to learning about a family dealing with a medical emergency and donating and installing an entire all new HVAC system, to our monthly partnerships with numerous non-profit organizations we are here to "Keep You in your Comfort Zone!"
FEEL THE LOVE NOMINATIONS ARE OPEN YEAR ROUND!
To nominate deserving family or community member click HERE or visit feelthelove.com
The Lennox "Feel The Love" Program invites individuals and local organizations in participating areas to nominate families or individuals in their communities. Recipients are selected based on a variety of criteria, including physical, mental, or social disabilities; financial challenges; job loss; military service; and community service. But beyond that, each recipient has one thing in common: they always put others first. Past nominees include community figures such as teachers, firefighters and volunteers; families facing hard times; veterans; senior citizens living in older homes; and people impacted by natural disasters.
Last year Perfect Star selected and donated a new HVAC system to a home in Oakley that cares for medically fragile and autistic children. The entire Perfect Star Team, from service, install and office came out and donated their time and energy to make this the best event ever for all of the children and graduates of the home who were on hand during the install. 
 CLICK HERE: To see all the smiles, photos, news articles and even a few very cute thank you letters from the kids!
FOOD BANK OF CONTRA COSTA & SOLANO 
Every Year, Perfect Star Heating and Air Conditioning partners with the Food Bank of Contra Costa and Solano; donating $10 for every tune-up performed in the months of November & December. But this year, of all years, Perfect Star wanted to do more. So Perfect Star, with the aid of Cardenas Markets, donated 200 turkeys to The Food Bank this year. Perfect Star Owner, Chris Donzelli and his wife Christina were hands on, loading and offloading all 200 turkeys with the assistance of the outstanding staff at Cardenas and The Food Bank.
Started in 1975, the Food Bank of Contra Costa and Solano distributes food directly to low-income people at community sites and makes food available for other nonprofit organizations serving the ill, needy and children.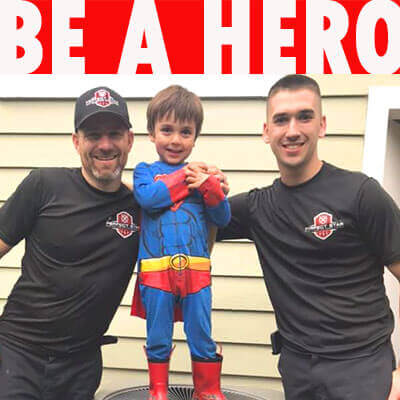 "Love Wins Every Time. God is love. Update: Last week I posted about my husband coming home from the hospital and how Perfect Star Heating and Air came out and offered to seal all our vents for free! Two days later I was contacted by Brandon and he said that they noticed that our system is super old.. It is. It's about 30 years old. The motor was leaking oil, the parts were old, water was leaking in certain parts and that it was only a matter of time before the entire system failed. He said that generally most systems fail during the hottest days of the year just because that's when they are running the hardest. Since my husband is coming home in the summer he and the owner of Perfect Star, Chris, were worried that we might have a system failure while he was home. So they made a decision to donate a brand new system to us. Yes! A brand new air conditioner and heater! That's in addition to checking our vents, cleaning them out, sealing them, and installing new insulation in our attic and around the vents. I am moved to tears just by thinking about how perfect strangers heard our story and were moved to perform such an incredible act of kindness out of love. They didn't know us and we didn't know them but now through tragedy and love we are both forever changed. Thank you Perfect Star for your kindness!" 
– Gabriella Gannon Avila, Facebook Post (May 16, 2019)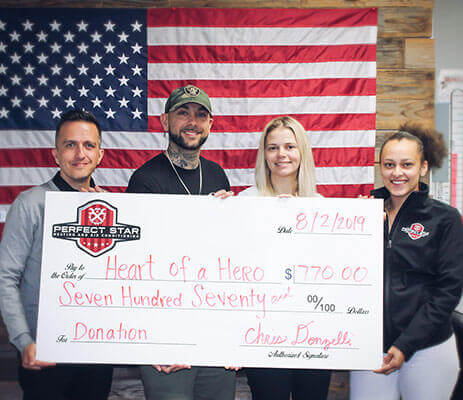 Heart of a Hero inspires, motivates and empowers children who need it most. Real life costume heroes equipped with toys, clothing, blankets and more visit children who are homeless, special needs, fostered, or battling life threatening illness. 
"I wanted to give a big THANK YOU to everyone at Perfect Star Heating and Air Conditioning out of Concord California because for the month of June….they raised $770 for us! That goes such a long way in assisting us with funds needed to make sure these incredible moments continue for children in need everywhere! So thank you "Perfect Star Heating and Air Conditioning", owner Chris and his wife Christina, and manager Hank along with all other employees who took part ✊🏻 We love you guys and really couldn't do without help like yours!
– Ricky Mena, Founder & CEO of Heart of a Hero, Facebook Post (August 2, 2019)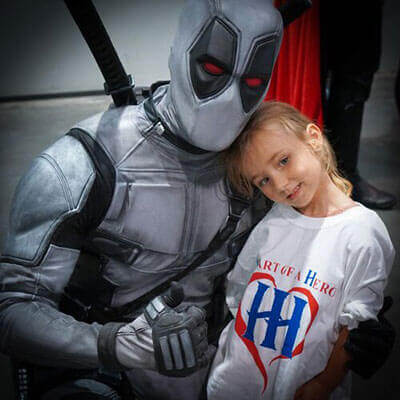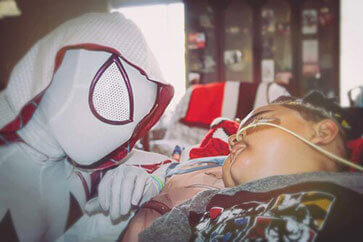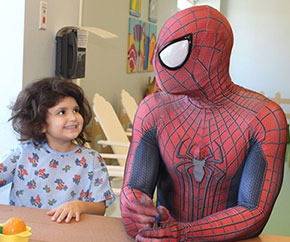 Tony La Russa's Animal Rescue Foundation (ARF).
Tony La Russa's Animal Rescue Foundation (ARF) is an award-winning, nationally recognized leader for its unique mission of "People Rescuing Animals…Animals Rescuing People.®" Founded in 1991, ARF has rescued more than 42,000 cats and dogs and expanded its national outreach and education programs. ARF elevates pets in our society, enhances connections, and transforms the bond between people and animals.
Headquartered in Walnut Creek, California, ARF is a privately funded 501(c)(3) not-for-profit organization supported by donors in all 50 states and internationally, receiving no government funding. In 2019, ARF earned the highest possible rating – four stars – from Charity Navigator for the 12th consecutive year. Only one percent of charities reach this milestone, and ARF is proud that 85 cents of every dollar goes directly to its programs.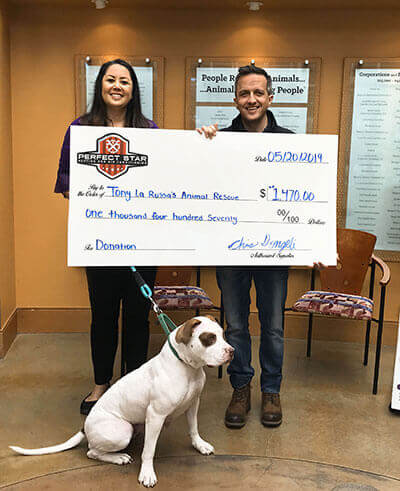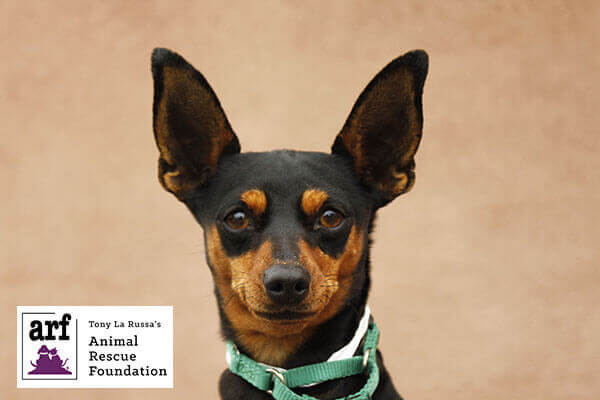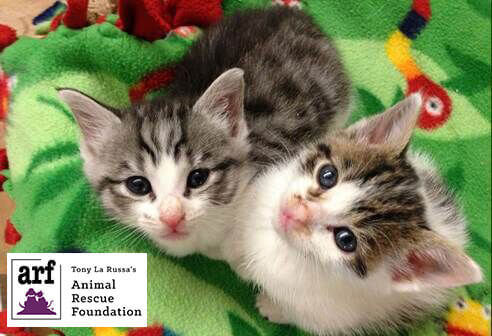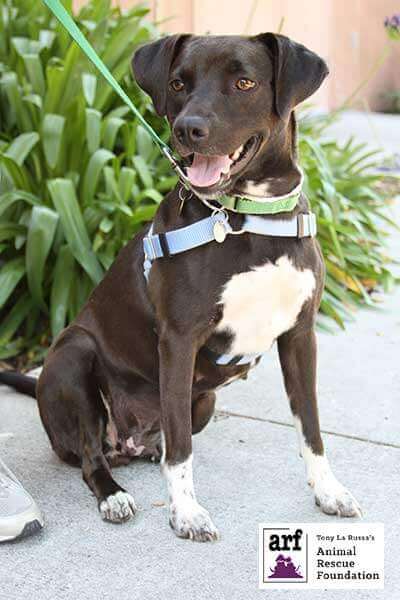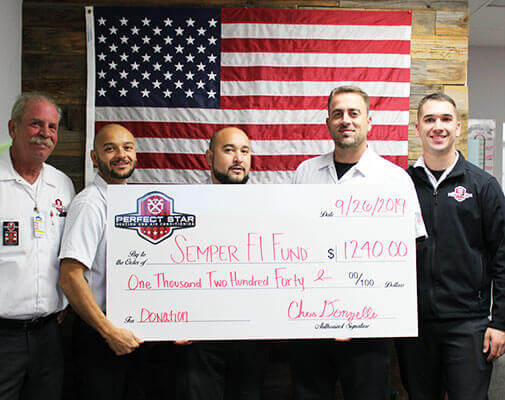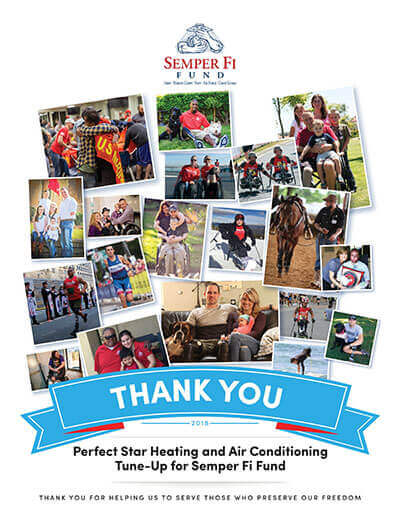 The Semper Fi Fund provides financial assistance and lifetime support to post-9/11 combat wounded, critically ill and catastrophically injured service members and their families.
"Thank you for your generosity and thoughtfulness with your donation. Your heart and dedication will help us aid the wounded, critically ill and injured service members of our nation and their families. There are not enough words to express our gratitude for your being part of our mission – service those who preserve our freedom.
Your donation means more than money to heroes and their families Your donation means healing, HOPE, and support for those who have volunteered to go in harm's way for peace, security and our freedom.
Your donation means:
– Independence four our service members to lead the best quality of life possible
– Comfort through family support for the combat wounded or critically ill at bedside
– Healing for those transitioning from the military back into their communities
– Inspiration for America to stand beside our military families
– Faithfulness to our military families to ensure they are not forgotten after injury or illness on their road to recovery
It has been 15 years since the Semper Fi Fund began and our duty to serve our wounded, critically ill and injured service members and their families, is more important than ever. Your support is essential to our continuance of this vital mission. We are honored to have your support. Thank you from everyone at the Semper Fi Fun – God bless you!"
Warmest regards,
Karen Guenther, President, CEO and Founder
Visit semperfifund.org to learn more!
More Perfect Star Non-Profit Partners below!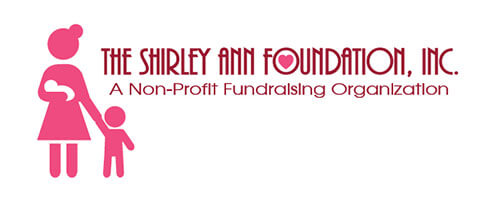 The Shirley Ann Foundation is the cornerstone for mothers in the Bay Area working to rebuild their lives and create a successful future for themselves and their children.

The National Breast Cancer Foundation's mission is to provide help and inspire hope to those affected by breast cancer through early detection, education, and support services.

To improve the health of Americans, the American Heart Association is in your community every day — educating, making change, providing resources, funding research. Until the world is free of heart disease and stroke, we'll be here working to make a healthier life possible for everyone.