Is You Furnace / Heating System In Need of Repair?
Perfect Star's furnace / heating repair technicians are certified and undergo weekly state-of-the art specialized training to diagnose and repair any issues affecting your home's central heating system.
WHAT CAUSES MOST FURNACE / HEATING SYSTEM ISSUES?
The 4 Most Common Causes for Repair:
Age of Equipment: Wear & tear + hours of operation
Dirt: Inefficient filtration
Poor Installation: Unit sizing, ducting and air return
Lack of Proper Maintenance
What you can expect during your Perfect service visit:
We understand your time is valuable, which is why we only send fully trained, professional technicians to your home in a truck stocked with 1000s of parts. We call it our "Warehouse on Wheels" which means that the job can often be completed right then and there. This saves you not only time, but money.
Once the diagnostic is completed, our technician will go over all the options with you, in an easy to understand and courteous manner. We aren't one of those companies that just tells you what must be replaced, we give you ALL the options, and a price for each one, so you know exactly what the final cost is down to the penny before any work is performed.
Perfect Star proudly serves the Contra Costa and Alameda County communities and is family owned and operated. All our technicians are our employees, not subcontractors, and have been background checked, are randomly drug tested, and are both licensed and insured.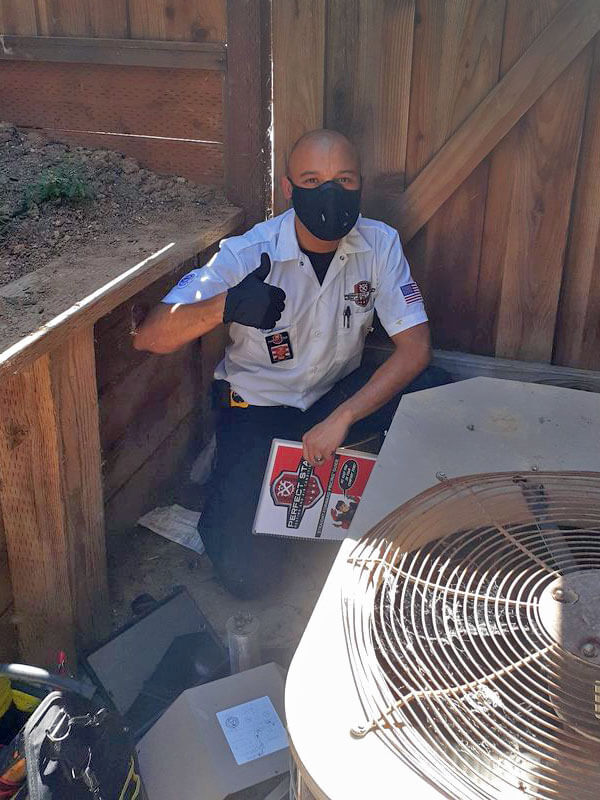 We're here for you
Ready for help with a repair or project?
"Having problems with my heater called Perfect Star! Amazing Mike was here within an hour of calling. Very professional and cordial. Very knowledgeable he knew what he was doing from the get go diagnosed the problem and fixed it!"
Danny did a great job evaluating our furnace problem.    Very professional and took time to explain to me what and why the repairs needed to be done.  I would highly recommend calling these folks if you need to check on why your furnace is not working properly.
"Had my furnace working intermittently.  Mike came out the same day and resolve the issue the same day.  He was very knowledgeable and never tried to upsell me anything.  Very good customer service, will definitely use them in the future."
Does Your Heating System Need Something Else? If so click below…