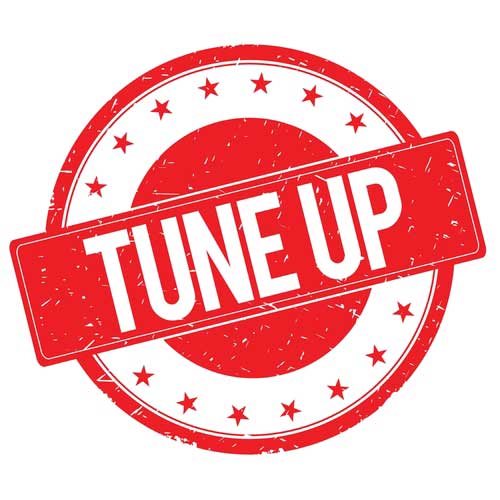 Perfect Energy-E

ffi

cient Furnace /Heating Maintenance
Think of your furnace /heating system like a car, if you don't change the fluids and filters with regular tune-ups your system will not continue running as efficiently as it should and will eventually breakdown…often times when you need it most. This could end up costing you thousands of dollars in repair or replacement. Being that the Average US home puts over 4,000 hours of wear-and-tear on their HVAC system each year, regular furnace / heating maintenance is critical to saving you time and money, all the while keeping you comfortable when it matters most.
Perfect Star offers a variety of maintenance programs, from one-time tune-ups to regularly scheduled seasonal maintenance as a Perfect Star Performance Member.
So don't wait until the your furnace / heating system breaks down in the cold of winter. Being proactive with regular heating maintenance not only improves your heating system's efficiency, thus reducing your energy bill, it extends the life of your system.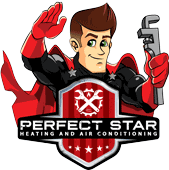 We Donate $10 For Every Tune-Up Performed In November & December To the Food Bank of Contra Costa & Solano.
We're here for you
Ready for help with a repair or project?
Furnace / Heating Maintenance (Tune-Up) Reviews….
"Excellent service! Called to schedule an appointment and got one for the next day. Danny Mendoza performed a tune-up on our furnace and a dryer vent cleaning.  He is very professional and knowledgeable, courteous and efficient. Highly recommended."
"I'm so glad I chose this company to repair and clean my furnace. Tech was on time, courteous, worked diligently and cleaned up completely when he was done.  It's scary to pick from companies you've never worked with, but Yelp helped, and I highly recommend this company to everyone."
"The best! 5 stars all the way.

From my initial call to schedule a furnace tune up to the technician that arrived.

I especially loved that they put shoe savers on to keep our home clean. Super service."
It's Time For Your Perfect Precision Furnace / Heating Maintenance & Professional Cleaning!
Perfect Star will give your furnace / heating system a complete 'Perfect Precision Furnace / Heating (Tune-Up) and Professional Cleaning' that will take approximately 60-90 minutes to complete. Instead of a simple 'check-up,' it is separated into twenty-one individual operations (see list below). Each operation is complete with all the necessary materials and performed by a seasoned professional whose craftsmanship is among the best in the industry. Our team will have your home comfort system rejuvenated to LIKE NEW condition!
Your "Perfect Precision Furnace / Heating Maintenance (Tune-Up) and Professional Cleaning" for your furnace /heating system consists of These Individual Operations:
Check Evaporator Coil where accessible
Install anti-algae tabs in evaporator coil
Wash and clean indoor unit
Complete supply duct system inspection
Complete return duct system inspection
Inspect safety devices for proper operation
Water heater safety inspection
Water heater connection inspection
Dryer vent safety inspection
Inspect smoke detectors
Inspect carbon monoxide detectors
Test blower motor amperage
Test all AC electrical connections
Adjust & check thermostat for proper operation
Inspect starting components and switches
Remove and clean existing air filters
Inspect disconnect box for proper rating
Tighten all electrical connections
Clean Burners
Clean Flame sensors
Safety inspection on heat exchange
Call 925-550-0505 today to schedule your "Perfect Precision Furnace / Heating Maintenace (Tune-Up) and Professional Cleaning"
Does Your Heating System Need More Than Just a Tune-Up? If so click below…