Perfect Star HVAC is proud to service Concord, Ca!
Concord HVAC Experts
For years, many area residents have called Perfect Star HVAC the best Concord AC and Heating company. We are Lennox, American Standard, Goodman, Carrier, Bryant, Coleman, York, Trane, Day & Night and Mitsubishi Factory Authorized Dealers, which means we offer the finest air conditioning and heating products, and we have met the strict standards set forth by all of these brands. Though we offer the newest products and stay up-to-date with industry trends, we still place priority on quality craftsmanship and friendly, honest, and knowledgeable service. We are also Diamond Certified.
Our team is one of our biggest assets and they are the reason we have been able to earn such a positive reputation in the Concord community. Our hand-selected, EPA certified HVAC technicians bring a superior level of service to your home. Our team members are ready for any scenario, keeping their service vehicles stocked with every part and tool they may need to get your air conditioning or heating unit back up and running quickly and efficiently. There's no job too big or too small for our friendly and fast service team.
Our ultimate goal is to serve you by keeping you in your comfort zone throughout the year. Unlike other HVAC companies we offer Straight Forward Pricing and do not charge by the hour, so you know the cost before the work is even started. We have solutions to all of your air conditioning repair, maintenance, and installation needs, and we are only a phone call away. Contact us today for an estimate or to learn more about all of the Concord HVAC services we offer.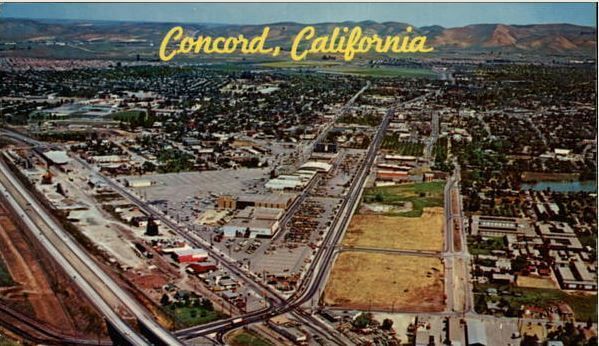 AC & HVAC Repair in Concord, CA
Are you having problems with your air conditioning or heating system? If you don't think it's cooling your home the way it should be, it may be time to call Perfect Star. If there is an issue with your system, it could get progressively worse each time you run your AC. The problem can be more extensive and costly if you wait until your air conditioning system stops working all together.
We have been air conditioning and heating Concord homes for years, and we have seen just about every issue there can be with AC systems. Our trained and certified technicians can assess your equipment and discuss possible solutions with you. Let us help you keep your air conditioner in top working order!
Concord Heating and Cooling Services
Chris Donzelli has worked to build an outstanding service team and become known as the Concord Heating and Cooling specialists. We offer a broad range of services in heating, cooling, and ventilation, providing solutions for the entire system in your home.
Here are just some of the services that we offer to you and your family in the Concord area and beyond:
Indoor Air Quality Checks and Improvements – Healthy indoor air is important to the health and happiness of you and your family. We are a certified Air Scrubber dealer, which means we can evaluate your HVAC system and provide a thorough analysis coupled with the ideal solution to achieve clean and comfortable air.
Heating and Cooling System Installation – Need a new heater or AC unit? Whether you're moving into a new home or you just want to replace an older system, Perfect Star has got you covered. Not only will we help you find the proper sized unit for your home, but we will provide expert installation services to help you and your family get comfortable.
AC and Heater Maintenance – Just like your vehicle, your HVAC system needs to receive routine maintenance to avoid breakdowns and maintain efficiency. We offer maintenance programs that make it simple and affordable to keep your heating or cooling system well-maintained and running smoothly.
Furnace and Air Conditioning Repair – Unfortunately, HVAC malfunctions and breakdowns do happen, usually when you least expect it. Our team is experienced in working with all makes and models of AC units and heating systems. We use our experience and expertise to diagnose and repair the issue, helping you get back up and running in no time.
We believe in the Perfect Star name and want our customers to know what we can do to help maintain or improve their HVAC system. We offer maintenance programs, warranties for parts and labor for repair jobs, specials on products and services, and 100% customer satisfaction guaranteed! Contact us today to learn more about our HVAC services.
Call us now at: 925-550-0505 or check out the reviews and testimonials from your neighbors, which make us one of the top rated service provider in Concord CA.
Having problems with my heater called Perfect Star! Amazing Mike was here within an hour of calling. Very professional and cordial. Very knowledgeable he knew what he was doing from the get go diagnosed the problem and fixed it!
Mike came out the day after our phone call and assisted us in a very professional manner.  He was very helpful and knowledgeable. He worked with his boss, Chris, in getting a good price on the product we were interested in.  We had checked around and a retired HVAC friend of ours confirmed the price was good.  2 days later our system was being installed by Gil and Freddy who were very professional and courteous. We got an email informing us that our installer would be Gil with a picture.  This was a welcome surprise.  By that evening we had heat after freezing for 4 days!   It has been a pleasure working with this company and would highly recommend them.
You had me at hello! From the time Chad answered the phone (he was not a machine) to Danny's preliminary visit the next day I was satisfied and knew we picked the right company.  They were able to get us in one day later for an install!   Today, Brian (with his radio voice) and Freddy, who are both Master Installers, arrived to put in the new system. I have been smiling since it turned on and we now have a great system with warranties. Brian and Freddy worked in 105 temp to get this installed — my husband, kids and two puppies are extremely satisfied with everything. We are now on a plan per month so when we have a problem, they'll be here in 24 hours.  The cool air is pumping through the house and I am grateful to Brian, Freddy, Daniel, Chad and all the staff at Perfect Star Heating & Air! 100% satisfaction!